14. October 2021 tags: savage 1899, rifle, reloading
Savage 1899 - Reloaded
I know it's been a while since I last posted. We've been working on our house remodel and doing a bit of traveling for my niece's wedding and to spend time with family we haven't seen in over a year.
I returned to the Savage 1899 project with the assistance of the fine folks at Sniper's Hide. I decided that since I couldn't purchase 303 Savage ammunition since it is no longer manufactured, I'd make it. I used to be an avid reloader back when I shot IPSC Tactical .45, so I know a thing or two about reloading for handguns. In this case I needed to assemble the obsolete brass, the right size bullets, correct powder, and primers.
I also needed the reloading dies. I had ordered the 303 Savage dies early in 2021 when I found them "in stock" at one of my usual online vendors. To my dismay, they were immediately "back ordered" and I thought I was SOL. Weeks later, without warning, they just showed up, delivered, while our house was in shambles from the remodel. I ordered Lee Pacesetter Dies because I love the 3 die sets and Lee quality has never let me down. Plus, when you are trying to resurrect an obsolete round, beggars can't be choosers.
Based on the reloading tables included with the Lee dies and great info from the folks at Sniper's Hide I started collecting the components I needed. After disassembling one of my antique cartridges I found the best match was the Hornady 30 cal (.308) 150 gr. Round Nose Interlock (#3035). I discovered that Buffalo Arms Co. sells 303 Savage cases produced by Privi Partizan. I managed to purchase the last can of IMR 4895 powder from another online retailer.
My primers were delivered by an angel from heaven. (Actually a pair of angels.)
The final product is indistinguishable from the original.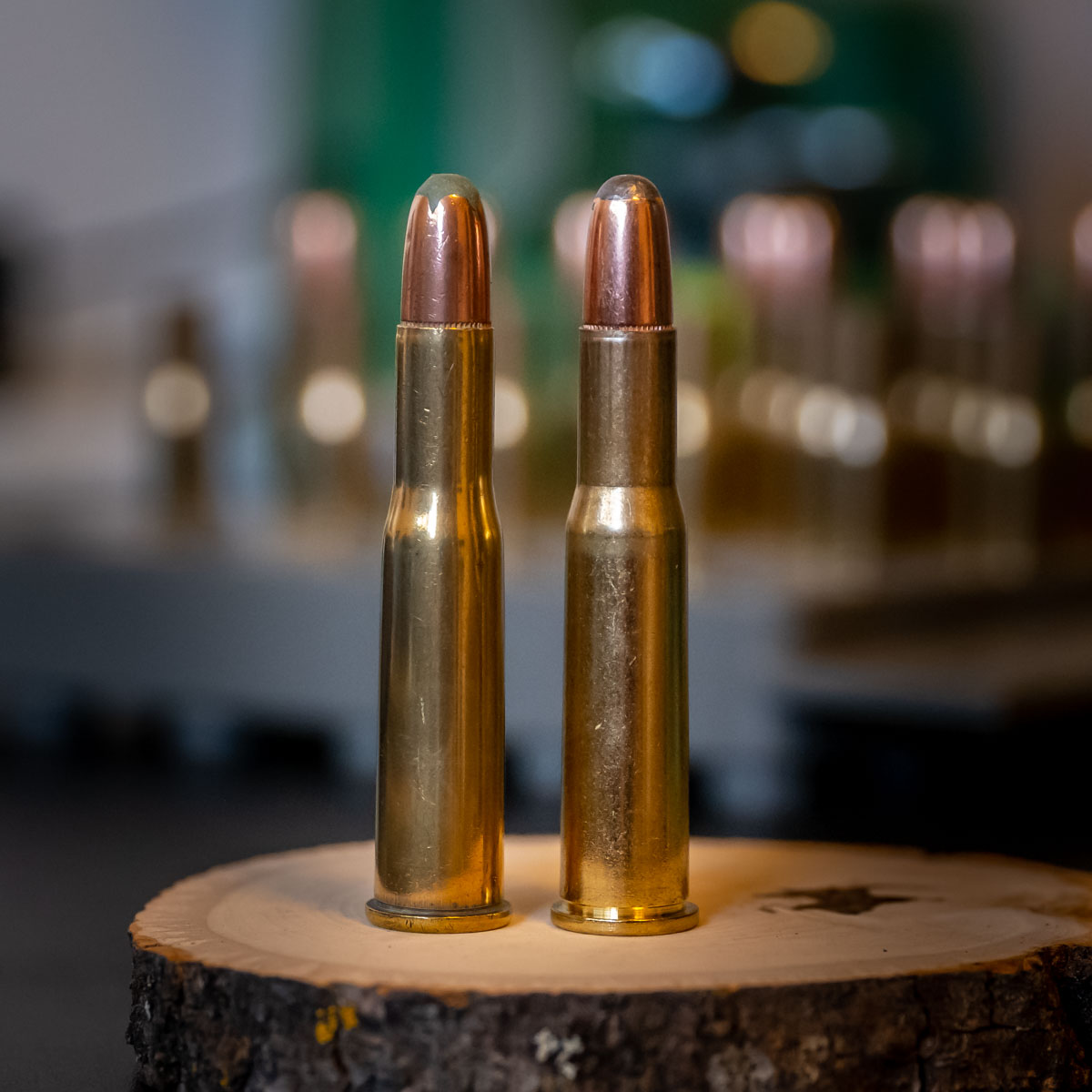 REM-UMC 303 Savage on the left, my reload is on the right.
I took three different powder charges to the range and I was stunned by the rifle. First, the Savage model 1899 rifle is a dream to shoot. Super crisp trigger. Very smooth lever action. Very little recoil for the caliber. I am in love. At 50 yards, with the Redfield 102 iron peep sight. The groups were acceptible for my first outing with a new rifle. This photo is two separate strings at 50 yards.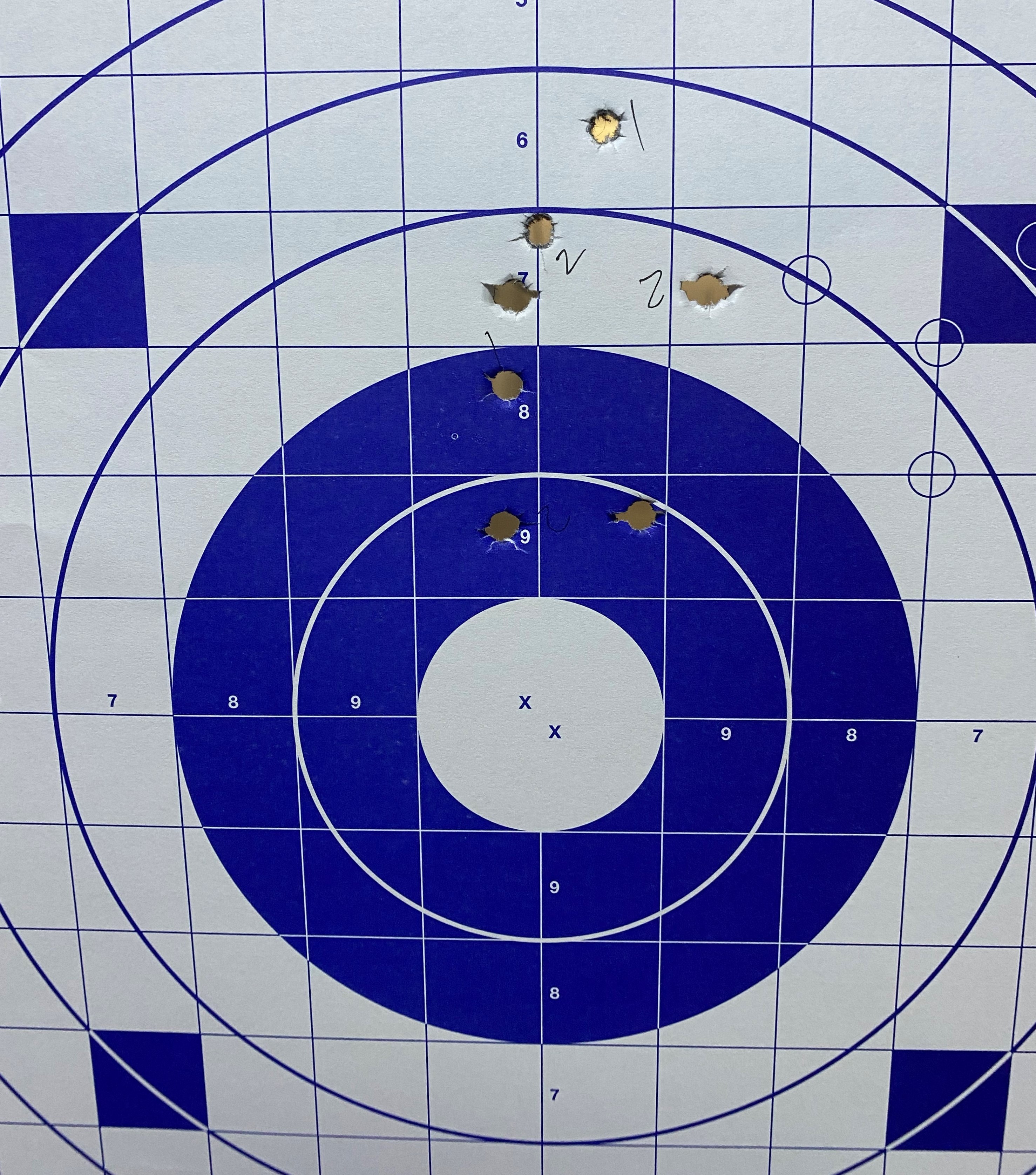 I can see why this was such a successful rifle. Easy to shoot, beautiful esthetics, and wonderfully accurate. Mount your horse, toss this rifle into a scabbard and you have the makings for a fine outing. I am sure that after 50 or more years of peace and quiet, this rifle is happy to be making some noise again.
Well, there it is, a resurrected Savage Model 1899. From a bag 'o parts, to a winner on the range. If you haven't read the first three posts about my background with the rifle, the refinishing process, and the restoration process, please do.
Matt
The Latest