12. March 2012 tags: radiation treatment, dogs
Willa McDermott (1999-2012)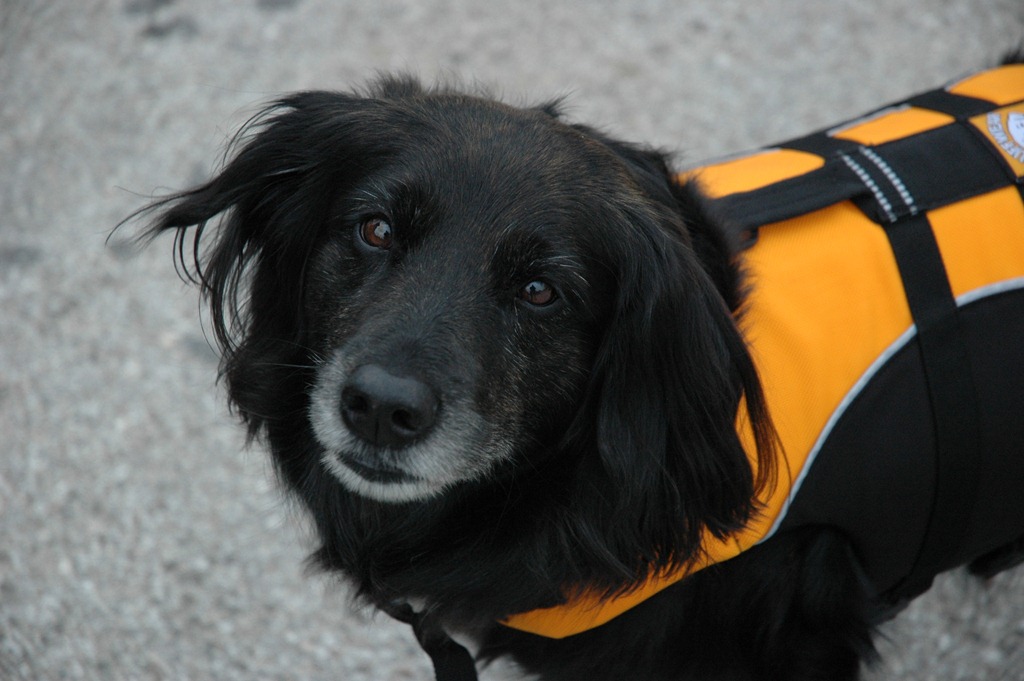 Last night Mary Jane and I said goodbye to our beloved Willa. She lost her fight with cancer and passed quickly. We will always be proud of how she touched so many lives, most deeply, our own.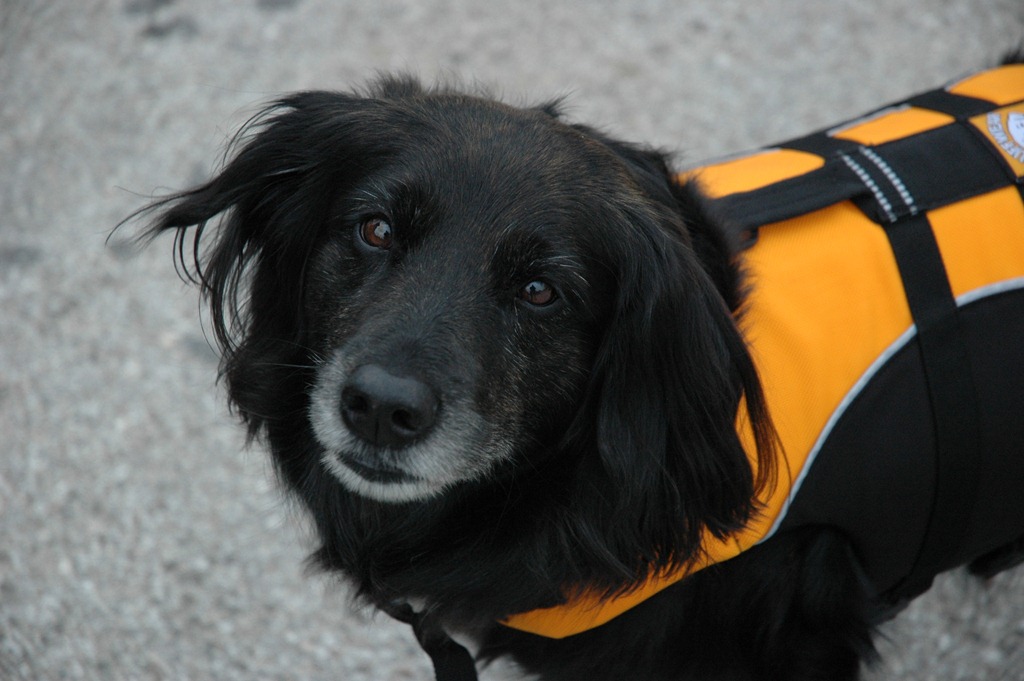 The vets think that the cancer we fought in her mouth, the cancer that we know has been advancing into her lungs, spread to her brain and caused the seizures.
The thing that kept us going these past few weeks was that she was happy. Happy to be with us, happy to go on walks and happy to wait in bed with Mary Jane and wait for me to return with her turkey-wrapped before breakfast meds.
We officially retired Willa in August. APD held a wonderful ceremony for her and the Chief of Police presented Willa with a commendation for her service to Austin. The Statesman followed up with a great article. We were also asked to work with a local hi-tech company that is producing technology that can help SAR operation. This was a chance for me to get suited up and bring Willa back into the field. She treated the whole thing with her usual professionalism and delighted in being back on the job. Here is the picture we took that day.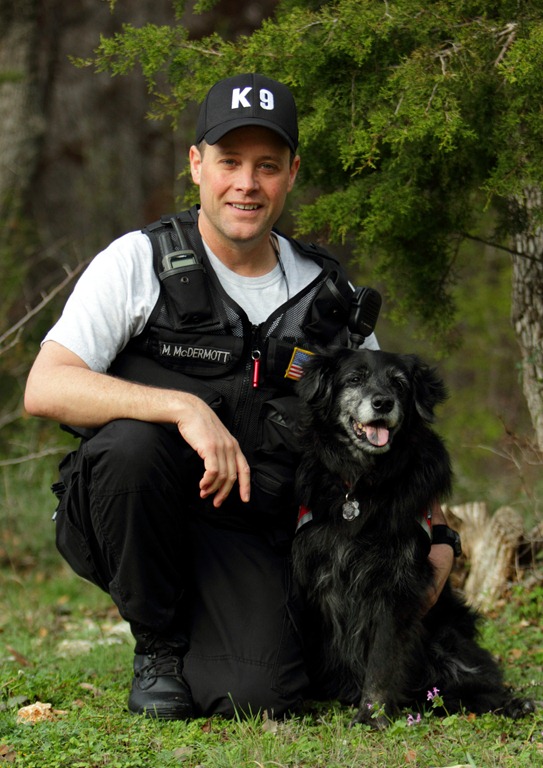 Mary Jane and I miss Willa terribly. Everything we do, every move we make, used to have a "Willa component". She was as much a part of our lives as breathing. It was automatic and seamless. If I was traveling and called Mary Jane, she would tell me what she was doing and I could tell her exactly where Willa was. Sitting on the couch, Willa is on the hearth, cutting cucumbers for salad, Willa is underfoot, waiting for cucumber.
It is clear that Ruby misses Willa too. She continues to listen for her and search for her. She knows Willa's patterns too. Willa had a place in my office, Ruby looks for Willa there a few times a day.
The thing that buoys us up and keeps the despair away is the constant reminder from relatives, friends and professionals who knew Willa, that she was a great dog. She was more that a pet, she was a personality, she was more than a Search Dog, she was a Search Professional that was always ready to serve. The condolences that we have received from Facebook, Twitter, and email has been profound. Everyone is sharing their memories of her and her impact on them personally.
The Latest