31. August 2011 tags: sar, dogs
Willa's Big Day
Today Willa received the "Chief's Coin" and a Certificate of Appreciation for her service to Austin. Our commander read a short biography highlighting Willa's service career and then the Chief of Police, Art Acevedo, presented me with Willa's certificate. The award reads:
On behalf of the Austin Police Department, thank you Willa McDermott for your sacrifice and service on the many hazardous and demanding missions you undertook to unite families with their loved ones. We wish you the best in your retirement.
Willa likes the Chief, you can tell by how she's looking at him here: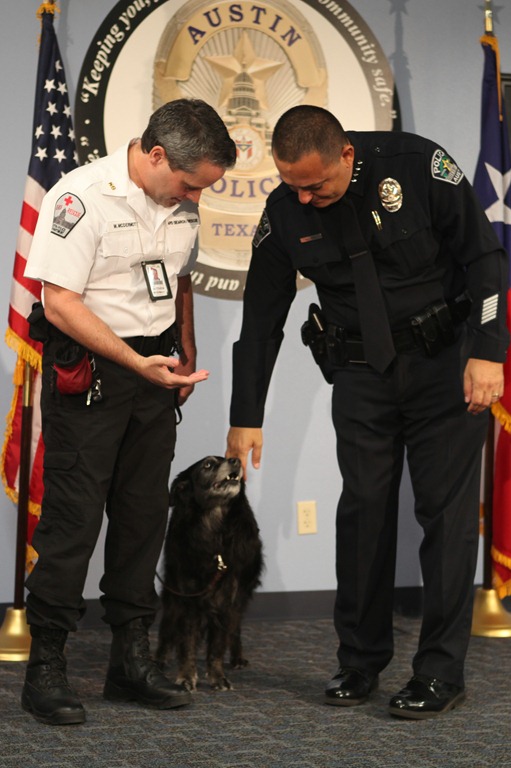 The award was part of a ceremony honoring Police Officers and employees of APD that have earned recognition from the Chief. He went on to recognize the members of the SAR team that attended and gave Matthew Olguin special recognition for leading the team. Willa made the local news too, we hope to get a link to the video posted for you to see.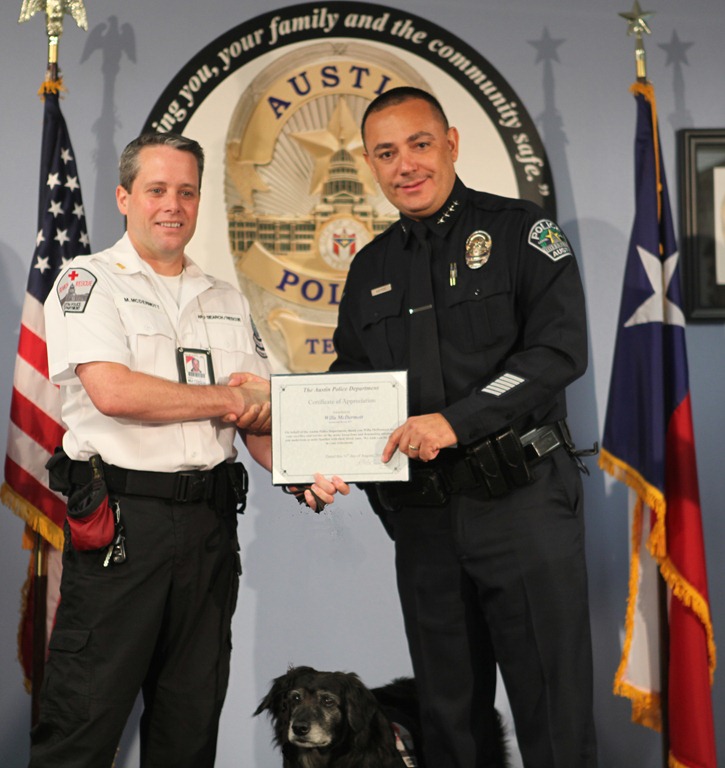 P.S. While we were inside for the awards ceremony some guy crashed into our new SAR truck! Right in front of Police Headquarters! He also hit two other police cars and stopped just before hitting my car.
The Latest