13. February 2022 tags: dessert, sweet, coffeecake
Mrs. Minnesota's Date Cake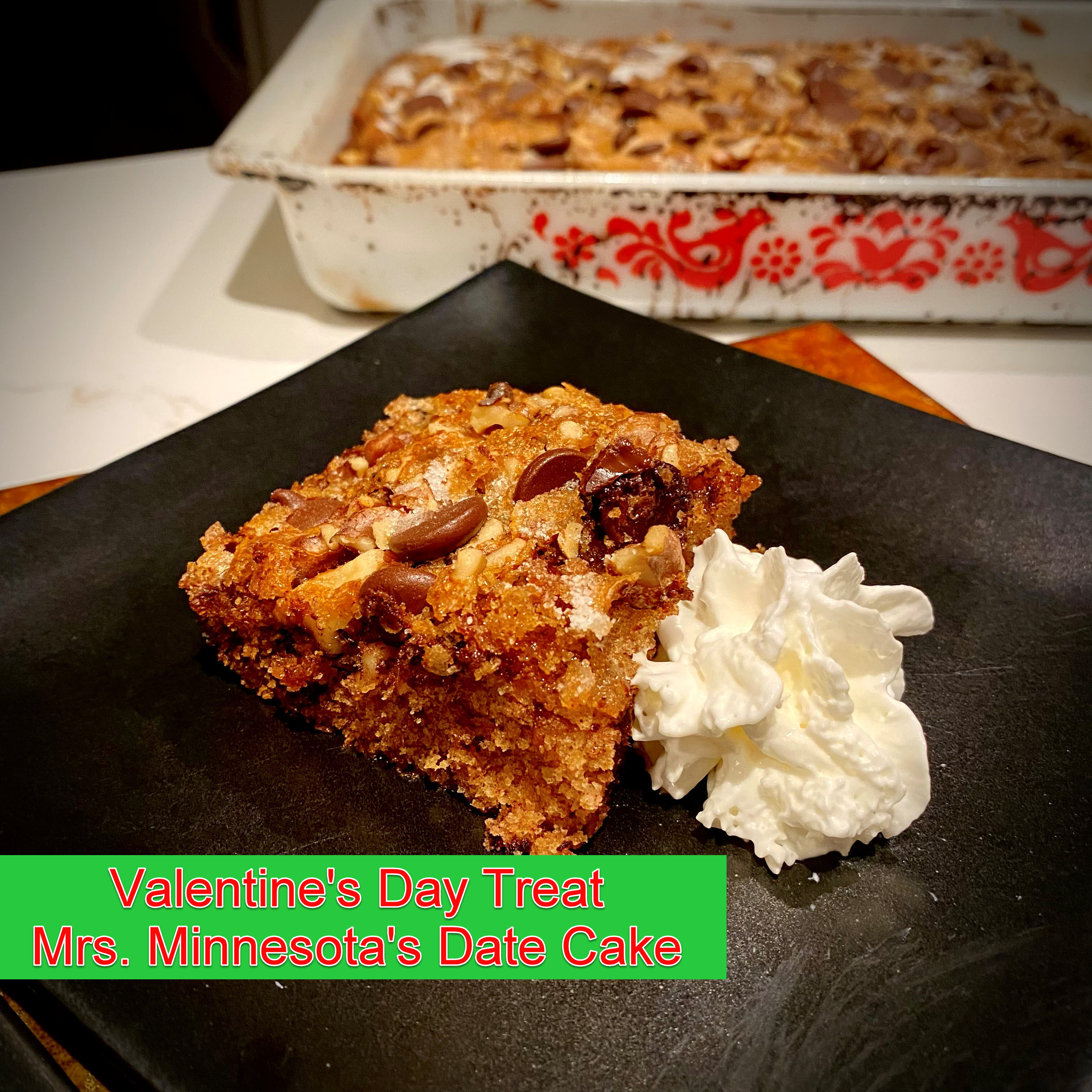 Many of my earliest memories are wrapped up in this recipe. Don't let the dates scare you. This is a moist and delicious treat with a crunchy sugar topping with nuts and chocolate. I don't know who "Mrs. Minnesota" was, but she is the namesake for this recipe.
Ingredients
1 cup chopped dates
1 tsp. baking soda dissolved in 1 1/2 cups boiling water
1/2 cup shortening
1 1/4 cup granulated sugar
2 eggs
2 cups AP flour
3/4 tsp baking soda
3/4 tsp salt
Topping
6 oz chocolate chips
1/2 cup granulated sugar
1/2 cup chopped nuts (walnuts or pecans)
Steps
Pour boiling water with teaspoon of baking soda over dates, let cool.
Cream shortening and sugar.
To the shortening mixture, add eggs, date mixture, flour, baking soda, and salt. Blend well.
Pour into greased 9x13 pan.
Sprinkle topping over batter.
Bake 325°F for 35-45 minutes until a toothpick comes out clean.
Enjoy!
The Latest