30. June 2021 tags: side dish, vegetarian
Pickled Red Onions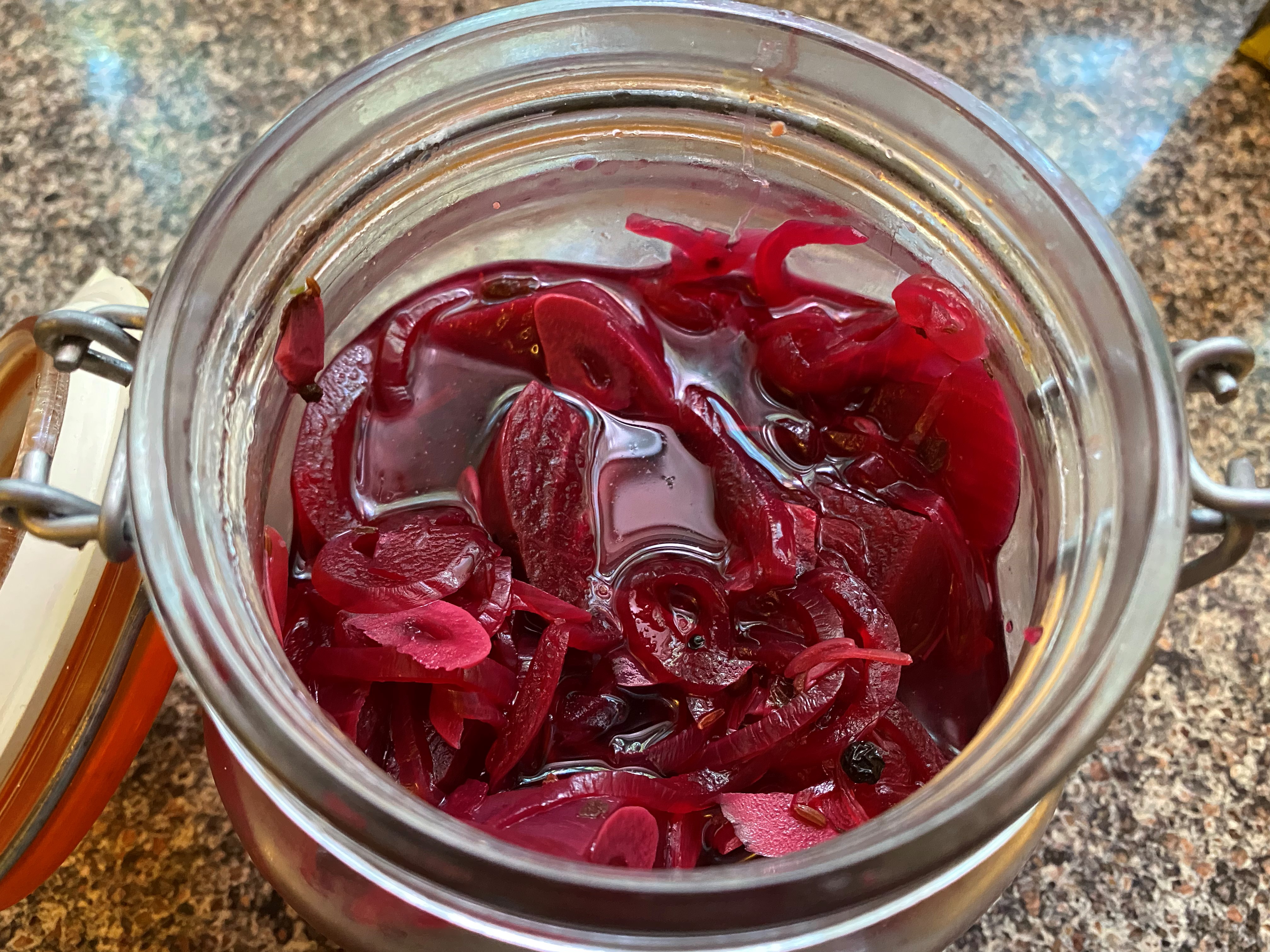 Nothing says "I care" like sides and condiments that light up a main dish. In this case we're talking about the best thing you can do for Pork Carnitas Tacos and other taco dishes.
Ingredients
1 lb Red Onions thinly sliced
1 Cup White vinegar
1 tsp Cracked black pepper
1 tsp Cumin seeds roughly chopped
1 tsp Oregano dried
4 Garlic cloves sliced
2 Tbsp sugar
1 1/2 tsp Kosher or sea salt
1 Beet trimmed peeled and cut into 8 wedges
Steps
Place onions into medium, saucepan and pour in enough water to cover. Bring to boil and remove from heat. Strain and set aside.
Combine all ingredients in the saucepan. Bring to boil. Reduce to simmer an additional 10 minutes.
Transfer the mixture to a container, cover and refrigerate at least a day befor serving.
Pickled onions will keep in the refrigerator up to a month.
The Latest