19. April 2013 tags: travel
Dublin to Killkenny (you bastards!) to Kinsale
Started out the day with a run in Dublin. On my way I saw signs for the Old Jamison's Distillery, I tried and tried to find it, to no avail, but it was 7:20 in the morning, so it's not like I was going to get a tour, or a taste.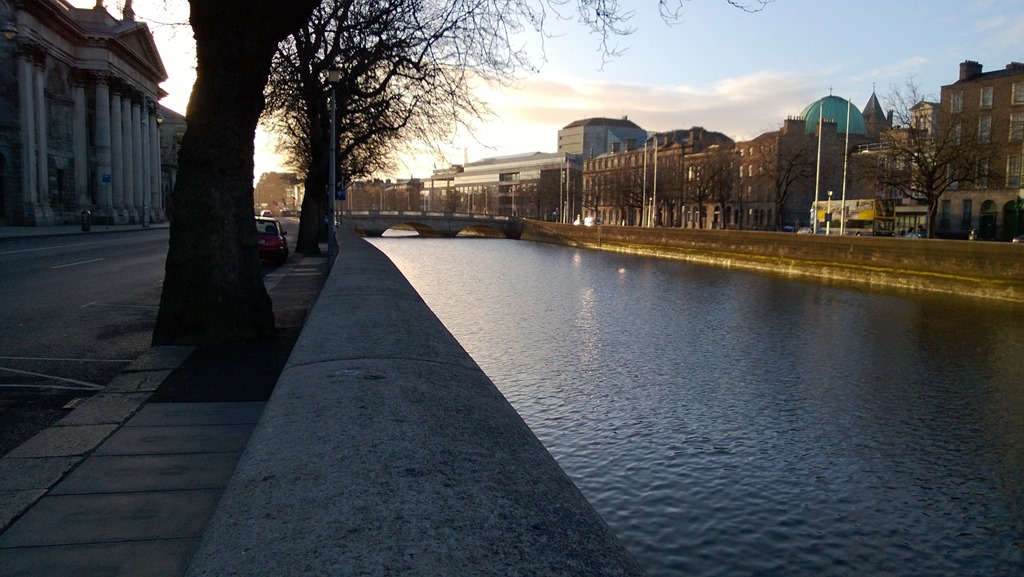 MJ and I ate breakfast and hit the road for Glendalough, Wicklow. Driving down the Wicklow mountains,past streams and snow, that we both know will, some day, become Guinness, was amazing!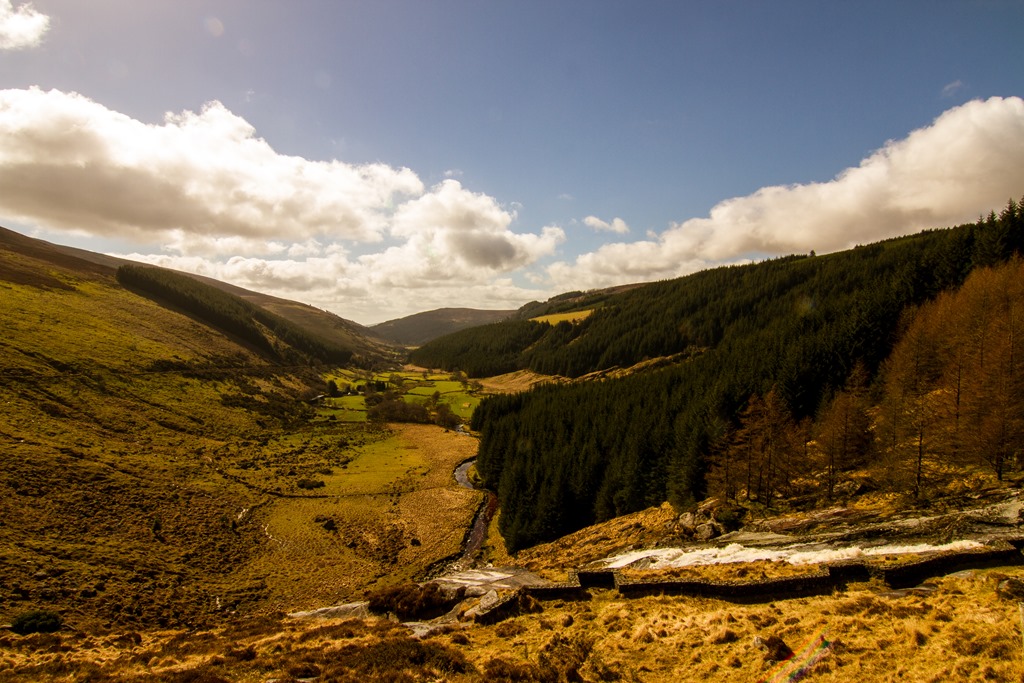 We stopped in Killkenny to eat lunch and swung by Killkenny Castle. This town has the NARROWEST streets I have ever driven down. We crawled through town (both in and out) but it was worth the risk for the views.
The rest of the trip involved staying in the middle of the road and avoiding the hedgerows that were hell bent on snatching MJ out of the passenger seat (and avoiding the rocks that wanted to scratch our beautiful Citroen).
We finally arrived in Kinsale and chose to walk to town. Ireland, after a beautiful day, decided to start raining. We walked in the rain to town down a near vertical road. Downhill, not bad, note to self, find a cab for the ride home. We found the Tap Tavern for our first pint of the night. The rain stuck around and as it cleared, the most amazing (and cliché thing ever) happened, a rainbow. The thing is, it began and ended in Kinsale. Here's the beginning.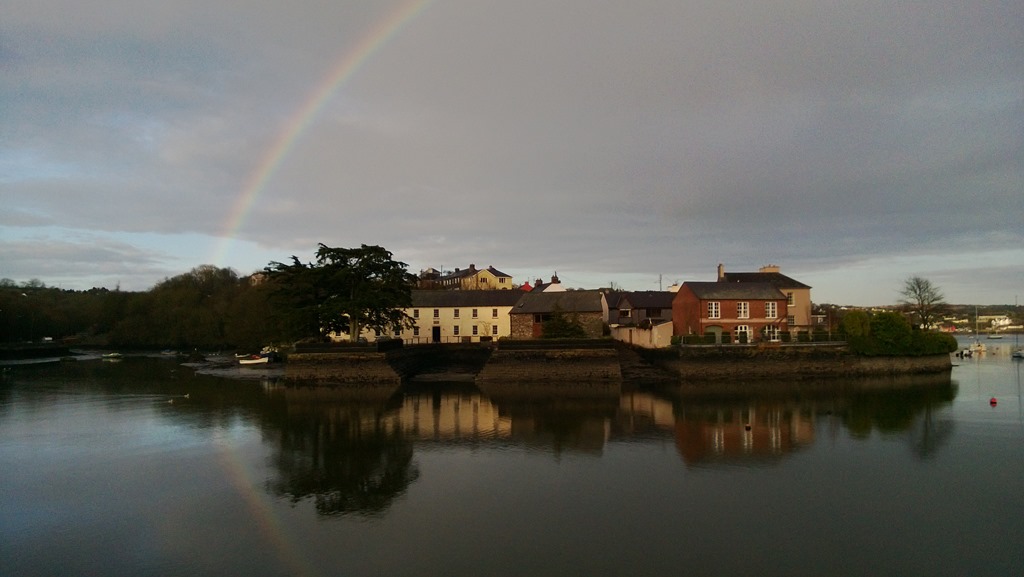 After dinner at Fishy Fishy, of chowder, oysters and mmmm…mussels and wine. Then off to another pub for a pint, find a cab (I am not walking back up that hill!) and back to the B&B.
OH, here are both ends of that rainbow…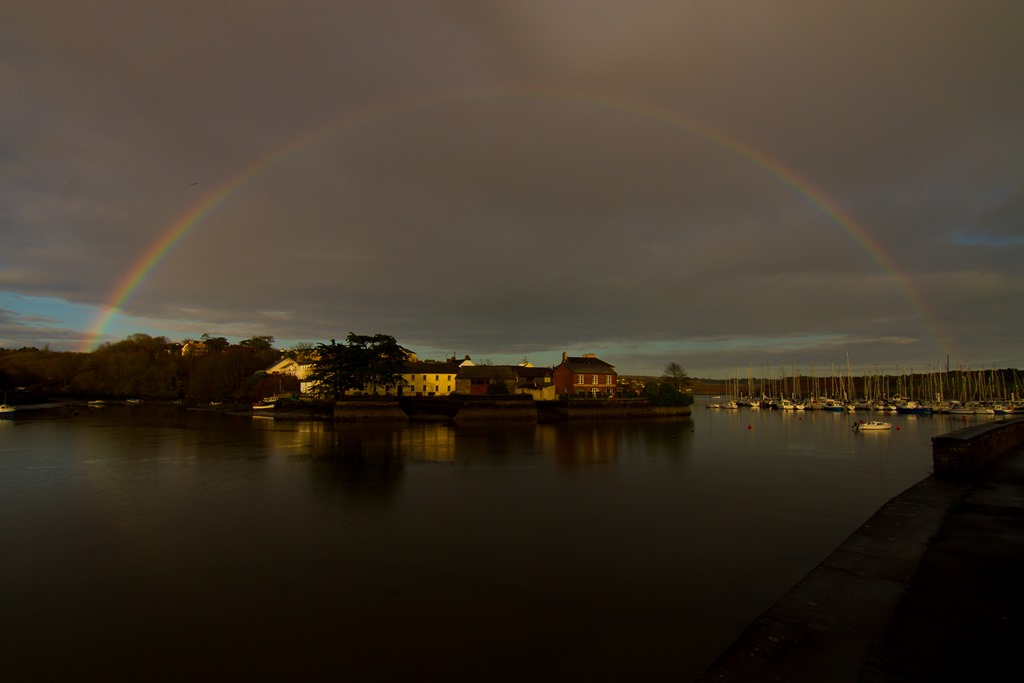 MJ and Matt
The Latest