20. April 2013 tags: travel
Dingle Peninsula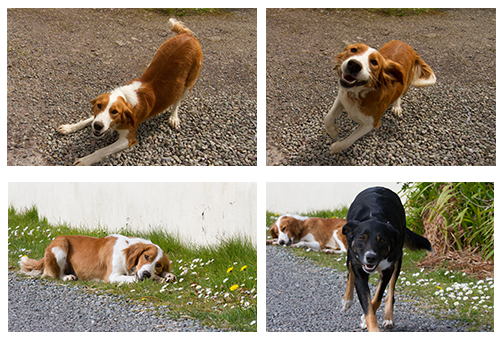 This morning we were up early and back on the road. Before leaving Kinsale we stopped in at Charles Fort. Built in the 1600's, it is a star shaped stone fort that once guarded the entrance to Kinsale Harbor. At one point the Spanish sent troops to help the Irish against the English.
Next, we set out for the Dingle Peninsula. A rocky, windy, desolate sort of place that the hearty folks around here have inhabited for more that 5000 years! It is seriously windy, the only building material is ROCKS. Rock walls, rock fences, rock houses, rock churches. I have a feeling that ancient parents told their kids "Go outside and play with the rocks, you're driving your mother and me crazy!" or "Your punishment is to go outside and build 5 more feet of stone fence!"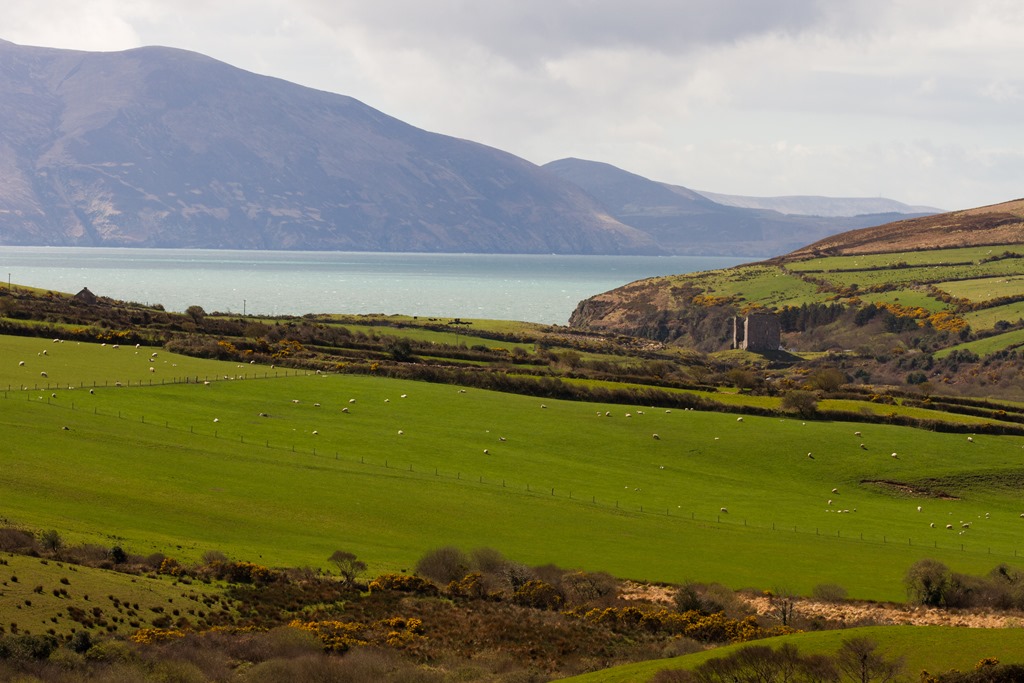 There are a lot of sheep out here too, so there is a rich woolen goods industry. The only bad thing we saw was all the graffiti, though it was isolated to the sheep.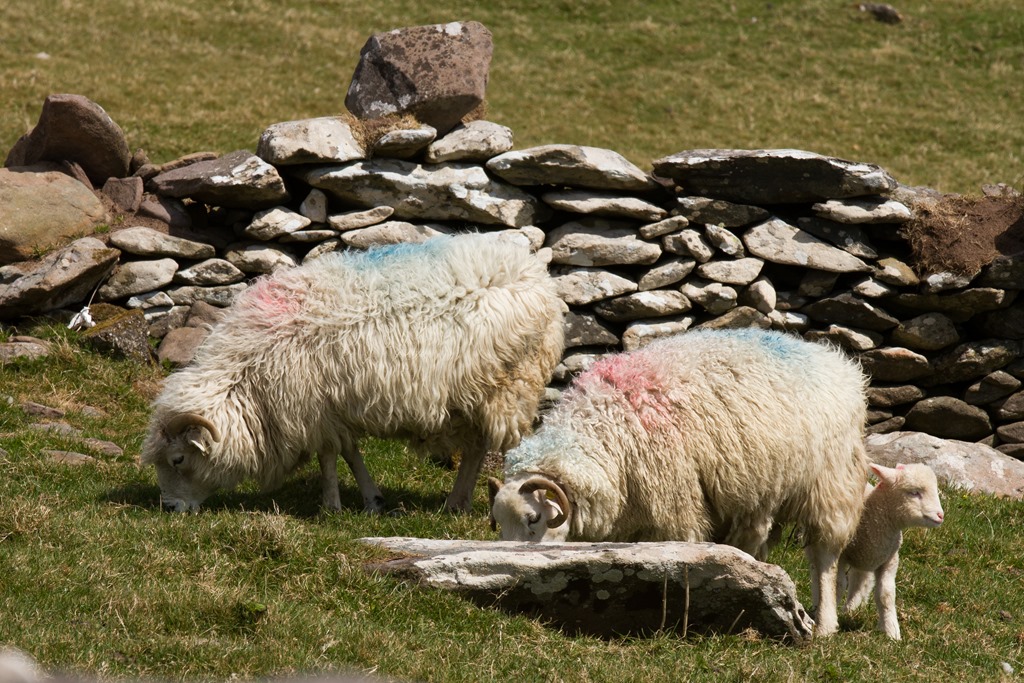 After viewing a particularly fine ancient (1,300 year old) stone church, we wandered down the lane to the castle. On the way MJ was accosted by a couple of scoundrels who were adorable. They came after me and she shouted "They're friendly!" good thing to, they jumped, played and mouthed our hands!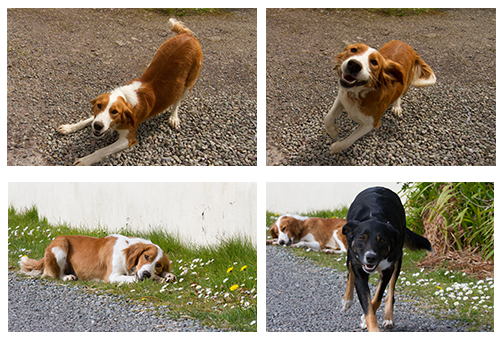 We landed in Killarney for the evening. We're tucked into a tiny B&B just off the Town Centre. A very short walk into town for dinner and a pint and then off to bed. Long day tomorrow as we're off to Doolin and the Cliffs of Moher. Here is one last shot of the Dingle Peninsula.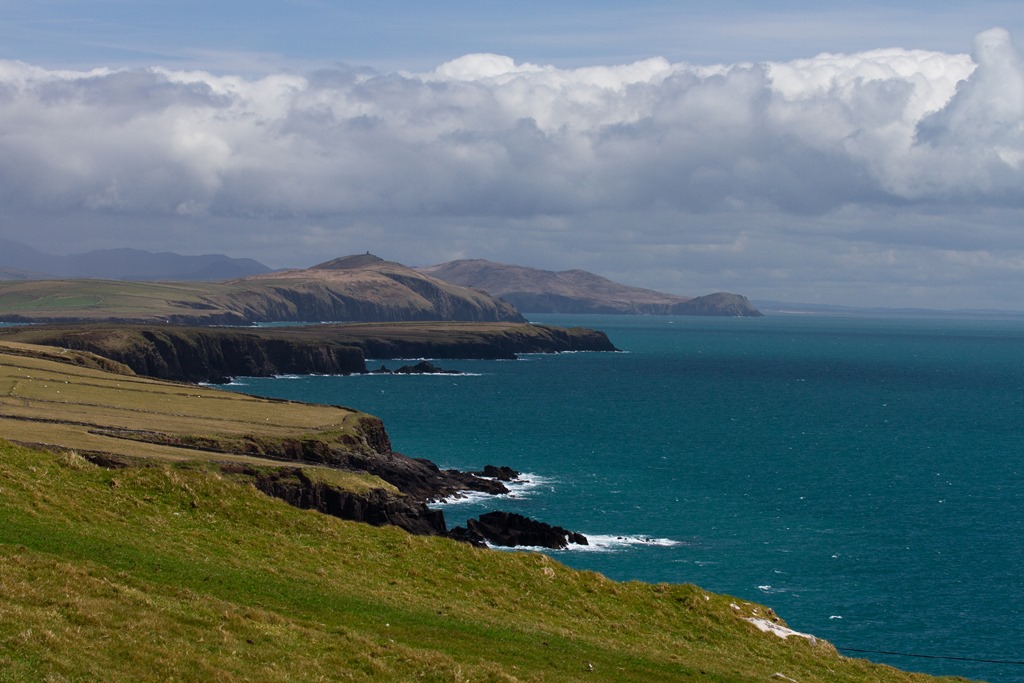 The Latest