01. August 2011 tags: radiation treatment, travel, dogs
Signed, Sealed, Delivered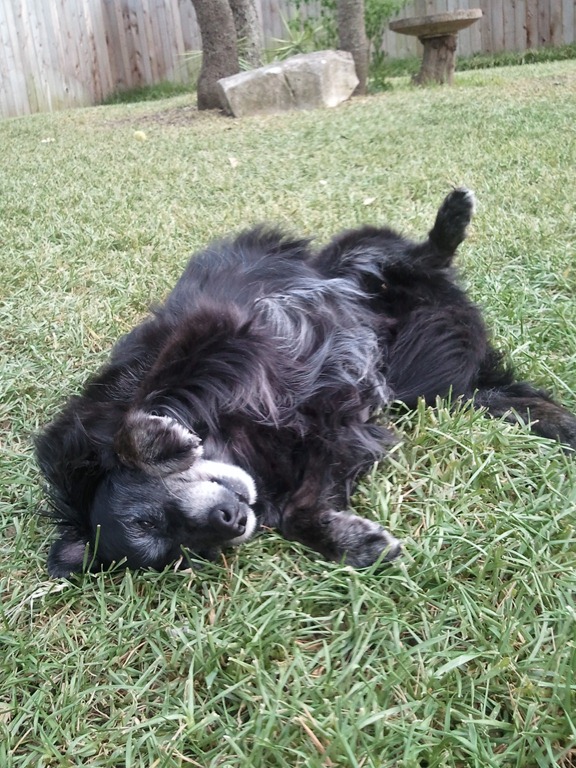 We left LSU right after Willa's final radiation treatment for the week. The folks that took part in Willa's treatment at the LSU Vet Clinic Cancer Treatment Unit signed her bandana with kind words and prayers for Willa. It is a touching reminder of how much they all care about my girl.  Willa was happy to be headed home and slept most of the way…at least until I pulled out the chicken sandwich I had made for lunch.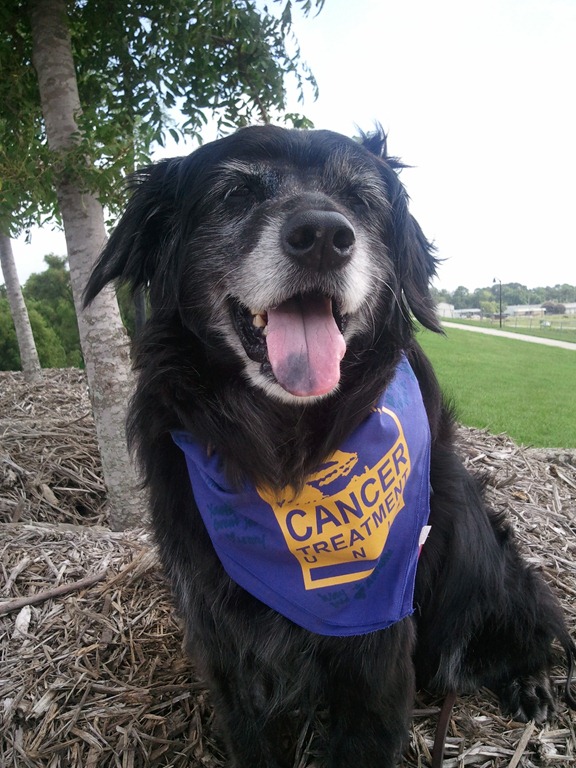 Willa and I arrived home safely Friday evening. Tropical storm Don had nothing for Austin, but still managed to dump a lot of rain on us East of Houston. Once home, Willa promptly hopped out of the car and ran to Mary Jane for "welcome home" kisses. She then ran into the middle of the yard, flopped down and began "Crazy Dog".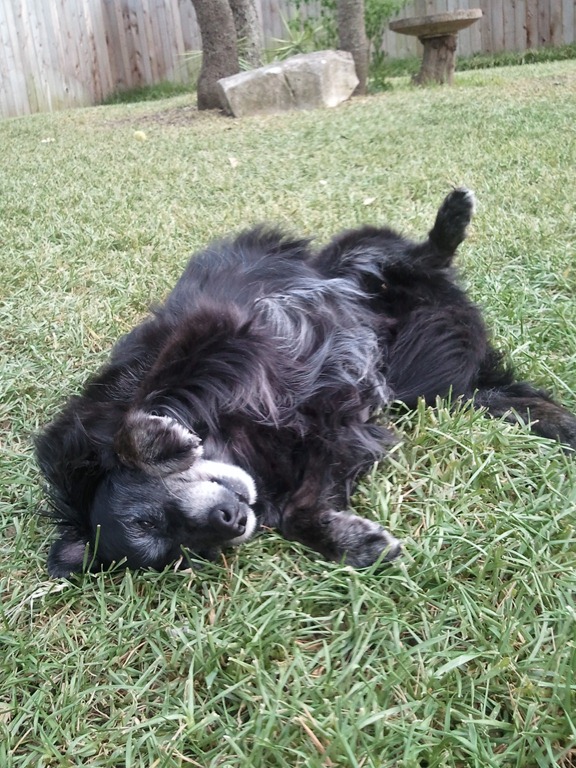 Aside from the blue, green and black marks (and an odd hair cut) Willa is no worse for the ordeal. She has a follow-up visit at HOT Vets Wednesday and her 3rd Melanoma Vaccine injection. I'll continue to update the blog as we hear more news.
Mary Jane and I cannot thank you all enough for your kind words, prayers and thoughts as Willa has gone through treatment. The Twitter #GeauxWilla hash tag has shown MJ and I the reach Willa has had. I appreciate the memories folks have shared with me about Willa. She has touched many folks and I am proud to hear how others talk about her.
The plan now is exercise in the form of swimming, great food, and lots of love. (Sounds like a plan I'll be following too!)
The Latest