30. August 2011 tags: sar, dogs
New SAR Truck for APD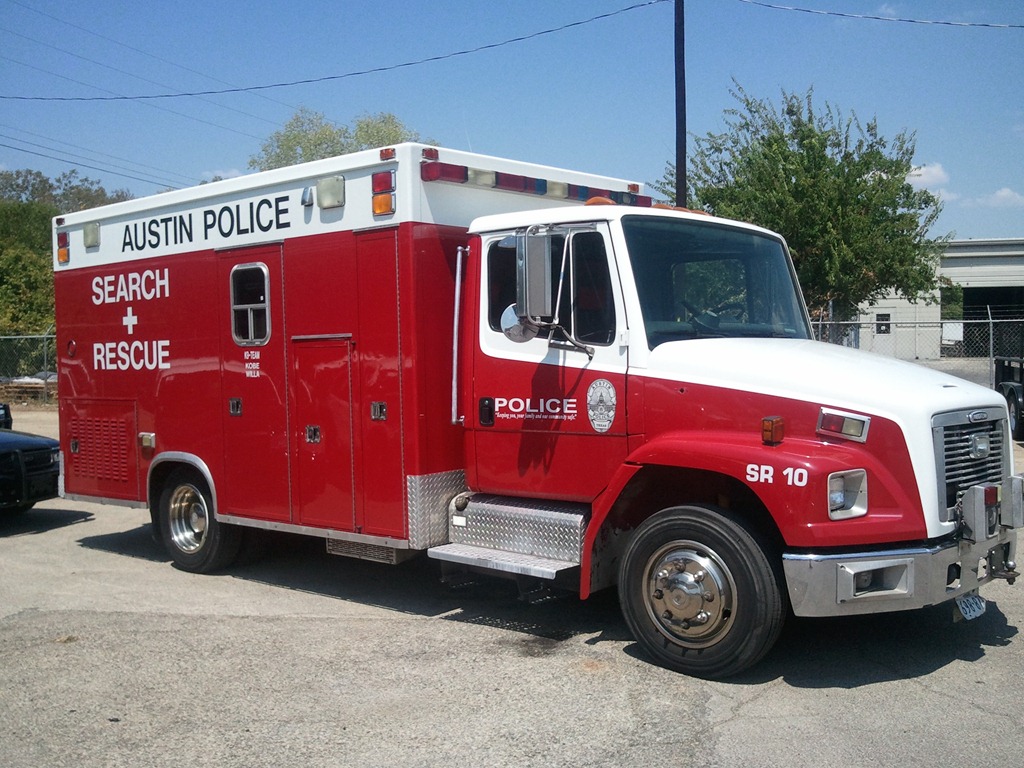 In the record breaking 112 degree Austin heat and with everything going on with Willa it has been hard to even think about conducting a search. We have to be prepared and part of that has been all the work Matthew Olguin has put in on getting a new truck for the team. Anyone who has see the old APD SAR command truck knows it's a sad truck, long past it's prime.
This week Matthew Olguin and I took delivery from the APD Fleet Services of a NEW (to us) old truck that used to be the Dive Team's and has been relabeled as our SAR Truck.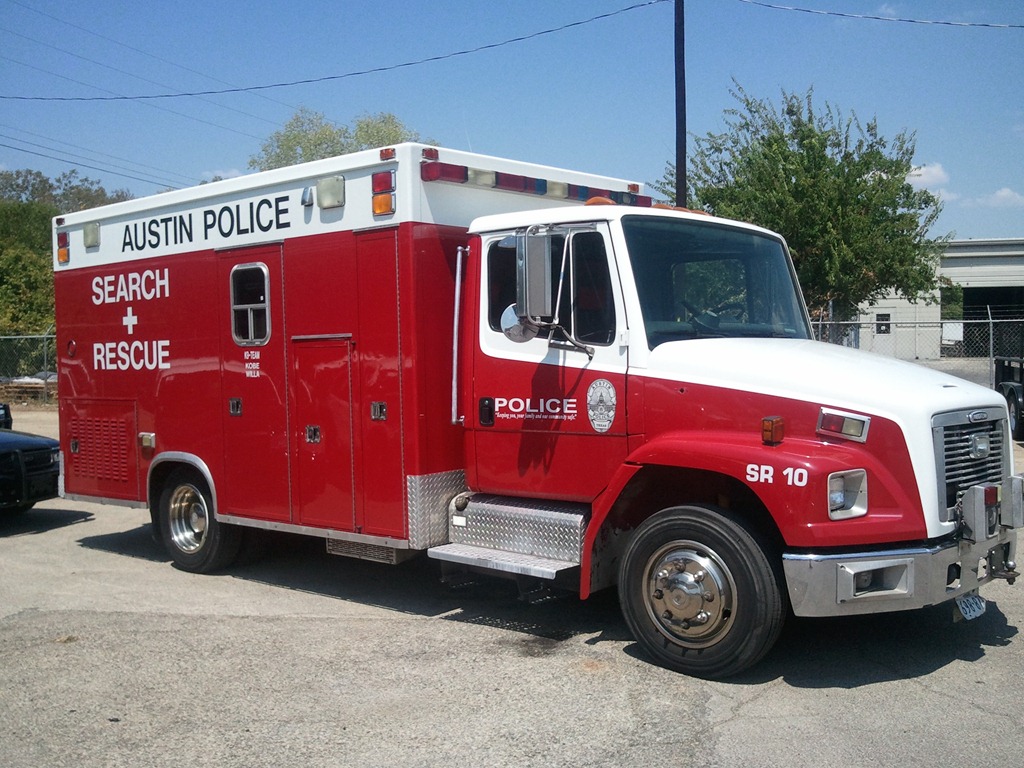 When we took delivery the great folks that did all the lettering told us that they had not put the dogs names on the door because they wanted to be sure they got it right. So after a little pow-wow we decided to pay respects to a great dog that worked with Willa. We put Kobe first because he passed first. He was Willa's "boyfriend" and search partner for 10 years.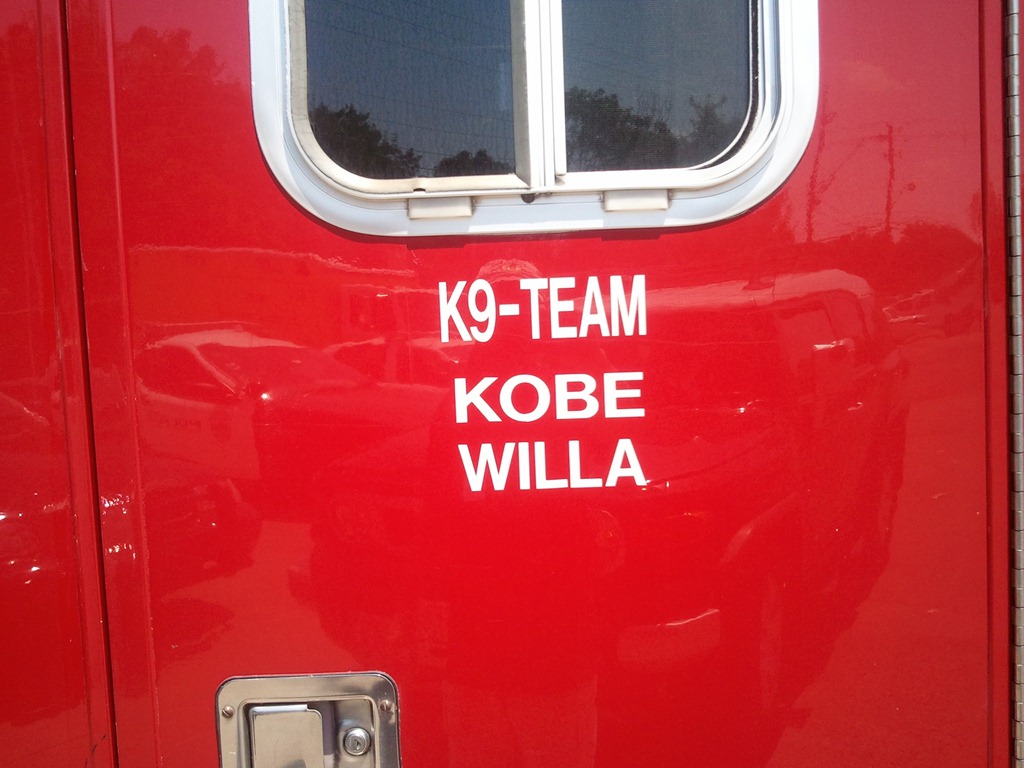 It did not take them long to fix the door. I think it's perfect. Look for the addition of Ruby and Oso after they get their SAR Dog certifications.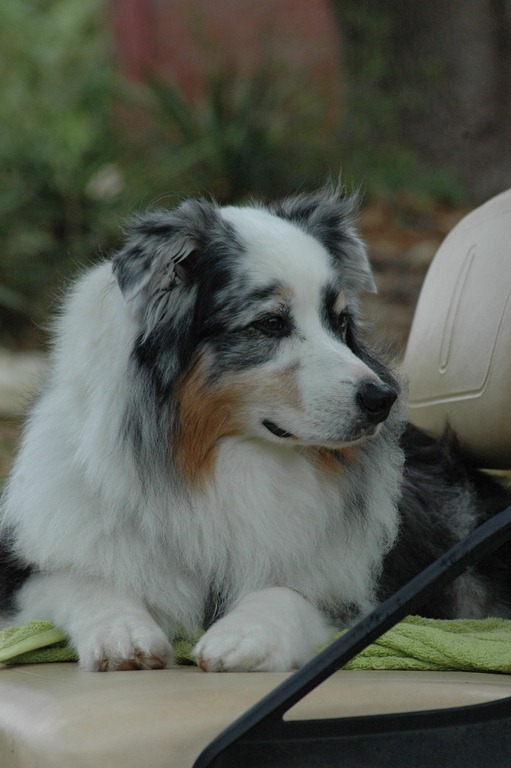 In loving memory of Kobe Wilson!
The Latest