Extreme Makeover Home Edition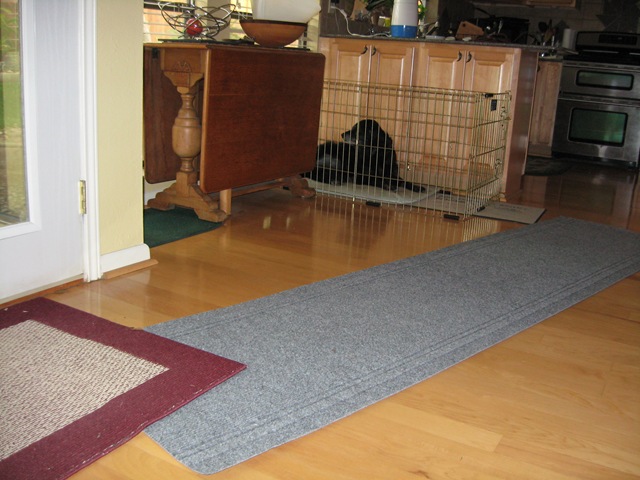 OK, my back cannot handle another night on the air mattress. Plus, every morning Ruby tries to fly into bed with Willa and I. I love it, Willa…not so much. So it's time for a change. Tonight we made the following changes to our house to support Willa's rehab and make it generally safer for her to get around.
Ex-Pen Runway
For the slippery part of the floor from the Ex-Pen to the back door I picked up 10 feet of carpet runner at Home Depot. This stuff is great for covering the slippery hardwood and making it safer for her to get from place to place.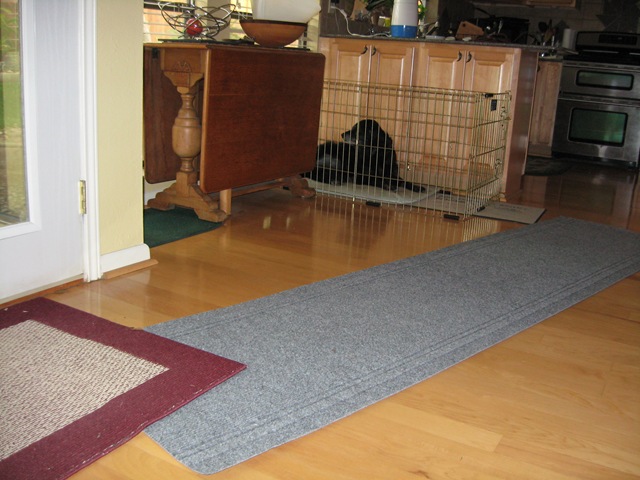 Willa's new bedroom
I pulled the guest bedroom apart and put the mattress on the floor. It should work well for confinement and control of our patient while she recoups. Plus it will be way better for my back than sleeping on an air mattress. Willa will probably sleep better too as the windows are higher than the living room, so there will be less distraction.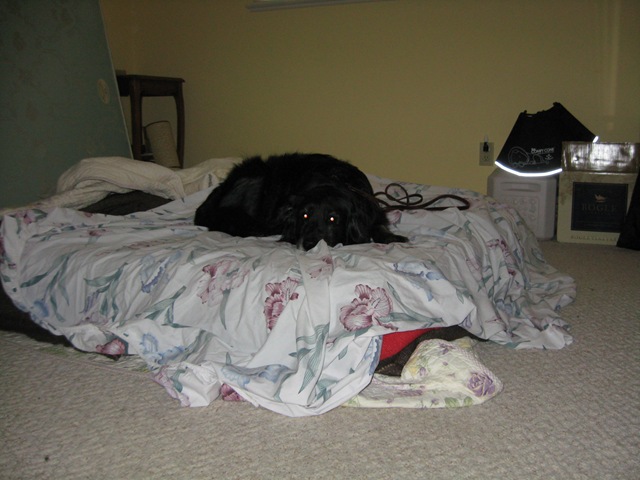 I have wine, water and an E-collar handy just in case…in case the wine does not work. This should be a much better arrangement.
The Latest